About Us
Need a quote? Call us today! (205) 791-2011
WhiteFab, Inc. has been in the business of plate processing, machining and curving structural steel since 1984. Management, engineering and technical sales personnel have over 250 years of combined experience in the metals industry. WhiteFab's management is experienced in steelmaking, forming and machining and has been directly involved with AISC Code of Standard Practice standards development.
WhiteFab, Inc. is a family-owned business descending from several generations of engineering talent and entrepreneurship, and has developed a reputation for quality and integrity. The company is unique in that most of the structural steel bending equipment employed by the company is hybrid, designed and constructed by WhiteFab explicitly for the purpose of bending structural members accurately along their arcs and with minimal distortion. WhiteFab's hybrid machines include benders to curve very small tubing sections through the super-sections, beams, pipe, channels, rails and tees, and are readily adaptable to other sections.
WhiteFab's machinery is installed in such a way that long products can be processed, loaded and shipped. To date, the longest beams curved and shipped measured 105 feed. The 170,000 square foot processing facility has twelve overhead cranes with load capacity to 20-ton and the cranes can be used in tandem. The 10-acre site allows for storage and staging of large jobs as well as coordinated shipping to improve customer processing.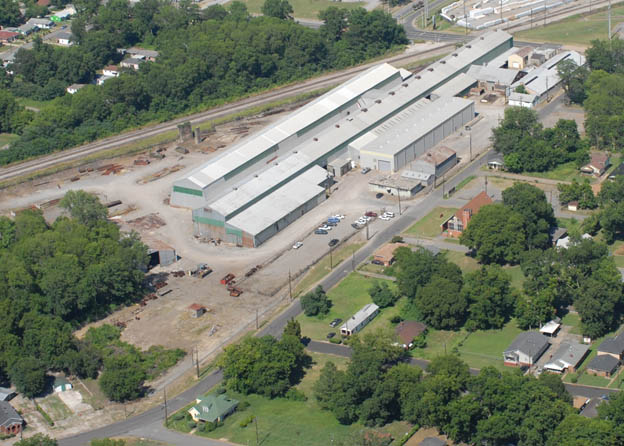 Telephone: (205) 791-2011
Fax: (205) 791-0500
Email: sales@whitefab.com
Postal Address:
Post Office Box 36967
Birmingham, AL 35236-6967
Plant Address:
724 Avenue W
Birmingham, AL 35214